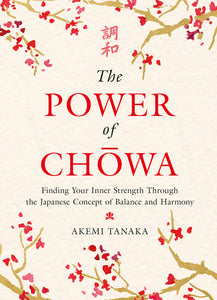 For fans of Hygge and Lagom comes this inspiring guide, illustrated with beautiful artwork, that introduces the Japanese wisdom of chowa--the search for balance--to help us find harmony and peace in every area of our lives.
The Japanese wisdom of chowa offers a fresh approach to being, showing us how to create space and symmetry at work, at home, and in our relationships. Chowa is an ancient philosophy and set of practices that enable us to discover what matters most in our individual lives, and help us transform our way of thinking about ourselves and others.
By harnessing the power of chowa, we can learn to ignore the ephemera, focus on the important things, and cultivate a steady state of equilibrium and calm that gives us the confidence and fortitude to handle any challenge we may face. Following the practical steps in this empowering book, we can better balance our priorities and relationships and find inner strength and flexibility in times of change and stress.
With The Power of Chowa, curious seekers can achieve wellness, happiness, and contentment every day.